thumb|422px|right|Excuse the Commentary. A better POV video would be welcome.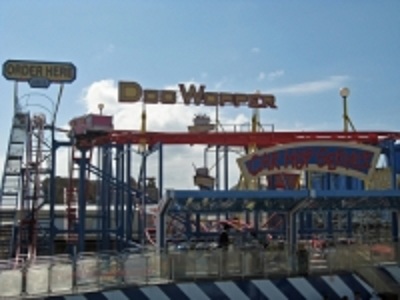 Four guests at a time take a wild ride through zig-zagging turns and undulating hills on this new version of a classic wild mouse coaster.
Must be 48" tall or accompanied by a responsible person. Guests under 36" are not permitted to ride.
Further restrictions posted at the ride entrance.

Tickets Per Guest: 5
Ride Type: Family
Rating: Moderate
Manufacturer: Zamperla Inc
Manufacturer Designation: Zig Zag Coaster
Height: 35 feet
Length: 885 feet
Installed: 1999
Vehicles: 4
Capacity per Vehicle: 4
Hourly Capacity: 528
Ride Time: 75 seconds.
Location: Surfside Pier